Access $15000 Grant and upto $100,000 in government funding to transform your business technology
Skyhigh Technologies - Your CDAP Service Provider
Skyhigh Technologies has been guiding owner-managed businesses through digital transformation since 2016. Our clients hire us to coordinate processes, people, and software to operate in perfect harmony.
The Canadian Digital Adoption Program (CDAP) is offering $4 billion in total funding to help small to medium sized businesses transform their Business technology and thrive in the digital world.
Transform your business potential
Access up to $15,000 in government funding to receive a strategic Digital Adoption Plan built specifically to suit your business objectives and digital needs.
Receive up to $100,000 in financing
Business Development Bank of Canada (BDC) is offering eligible businesses an interest-free loan of up to $100,000 to implement the technology solutions outlined in your Digital Adoption Plan.
Is your business eligible?
If your business checks all the boxes below, you are an eligible applicant.
Leverage the CDAP program to introduce digital solutions that will:

Make your business run more efficiently.
Prepare your business to scale.
Prepare your business for succession or sale.
Your custom Digital Adoption Plan will be tailored for your specific business. We will review your digital business practices and identify opportunities for improvement.
At Skyhigh Technologies, we eat breath and sleep digital transformation. Since 2016 we've helped over 50 companies across many industries update their digital business practices for improved efficiency and growth.
Schedule a CDAP Info Session – Contact us today to schedule a CDAP information session. We will review the CDAP process and how to apply for funding.
Meet your Digital Advisor – We will connect you with your Digital Advisor to kick off the project and guide you through the process.
Apply for the Grant – Apply for the CDAP grant here. If you need guidance through the application process, please let your Digital Advisor know.
2. Build your Digital Adoption Plan
Digital Assessment – We conduct a digital assessment to review the digital maturity of your organization and create a roadmap proposing digital solutions to incorporate into the plan.
Develop Strategy – We will meet with you to learn about your business, review your current technology, and determine your digital needs. From there we will create a Digital Adoption Plan with recommendations and solutions for your business's digital transformation.
Submit Plan for Grant funding – After the plan is submitted and approved by the federal government, you will receive your grant funding.
3. Implement digital solutions
Apply for BDC loan – After submitting your plan, you will be eligible to apply for a loan up to $100,000 at 0% interest for five years through the Business Development Bank of Canada (BDC) to implement the solution(s) from your Digital Adoption Plan.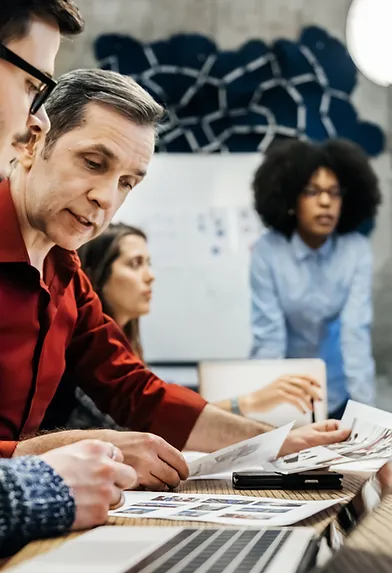 Digital Transformation - Project Examples